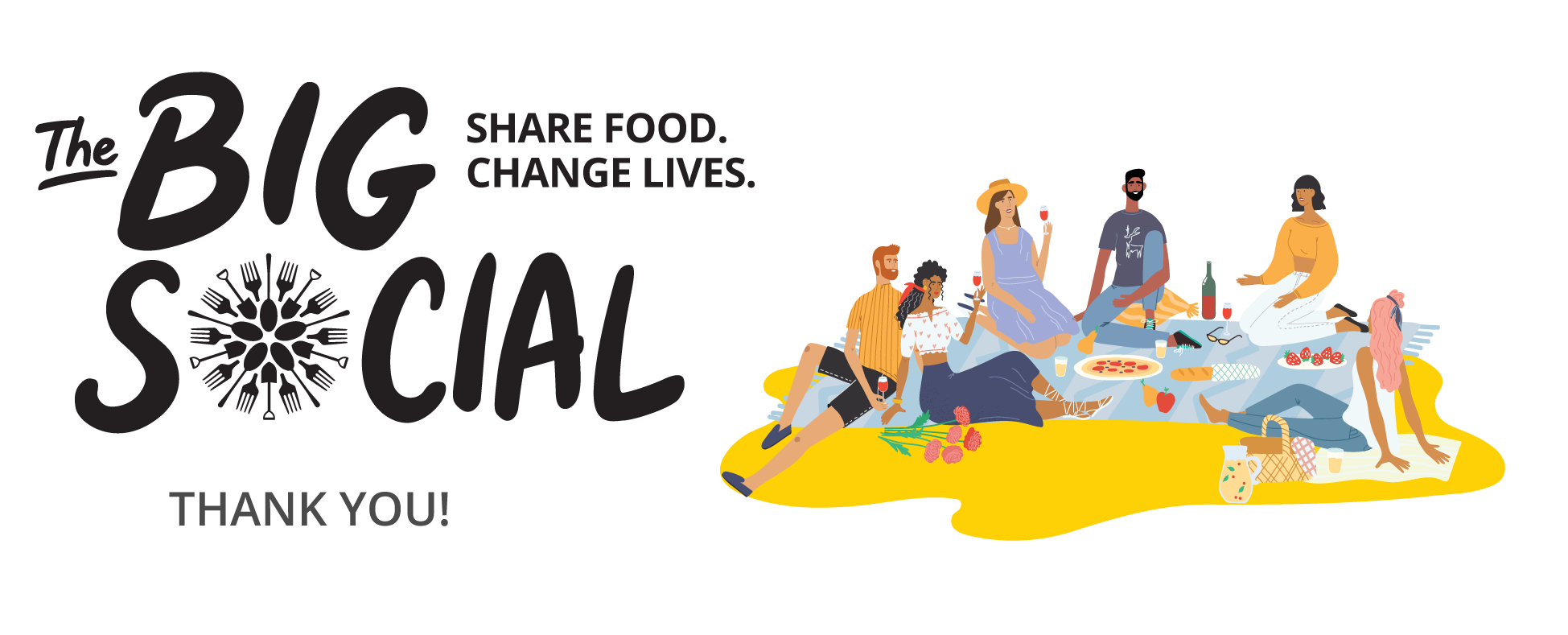 🌯 THAT'S A WRAP ON THE BIG SOCIAL 🌯
On behalf of the team at Community Food Centres Canada, thank you for joining us again for The Big Social.
Together, we raised over $150K to support vibrant Community Food Centres bringing people together to grow, cook, share and advocate for good food for all.
We're excited to grow and expand this fundraising event so we can continue to fight food insecurity together with our most passionate and dedicated supporters — supporters like you.
Thanks, as well, to our generous Matching Sponsors: The Moez & Marissa Kassam Foundation and Meridian Credit Union.
If you have any questions about the Big Social, please contact Simone at [email protected] or 416 531 8826 ext. 303.
Thank you berry much!
ABOUT THE BIG SOCIAL
The Big Social is a national event in support of Community Food Centres Canada's work to help people eat well, cook healthy, connect with their community, and take action on the issues that affect their lives.
MAKE A DONATION
Want to support healthy food programs in low-income communities right now? You can donate anytime!
SIGN UP
Are you interested in being part of the Big Social? Sign up and be the first to hear about next year's Big Social and get updates on community Food Centres Canada.
Thank you to our generous Big Social partners