La Salle Black Knights Campaign to Support Ukraine and Refugees Everywhere
CA$5,185
Fundraising for Refugees with UNHCR Canada
La Salle Black Knights seek to raise $10,000 to support refugees with UNHCR, the UN Refugee Agency La Salle Black Knights support refugees. The recent invasion of Ukraine has already displaced more than 1.4
More...
Fundraising for Refugees with UNHCR Canada
La Salle Black Knights seek

to raise $10,000 to support refugees with UNHCR, the UN Refugee Agency
La Salle Black Knights support refugees. The recent invasion of Ukraine has already displaced more than 1.4 million people and more than 70.8 million refugees worldwide are in desperate need of support. The LaSalle Black Knights believe that everyone has the right to live a safe and dignified life and we stand together for that right.
By supporting the Black Knights' Refugee Campaign, you will help provide life-saving assistance to refugees all over the world through UNHCR. UNHCR provides shelter, food, water, medical care, and other survival aid to those who were forced to flee their homes to escape violence or persecution.
By donating to our page, you are helping the Black Knights and the UNHCR reach even more people. Every bit counts! Stand with us today!
The process is fast, easy, and secure. Your contribution will make a huge difference in the lives of refugees. Not to mention that your donation is 100% tax-deductible. Black Knights show honour to our fellow humans by respecting the dignity of every man, woman, and child.

Thank you for working with us to create a more peaceful world!
All donations are 100% tax-deductible.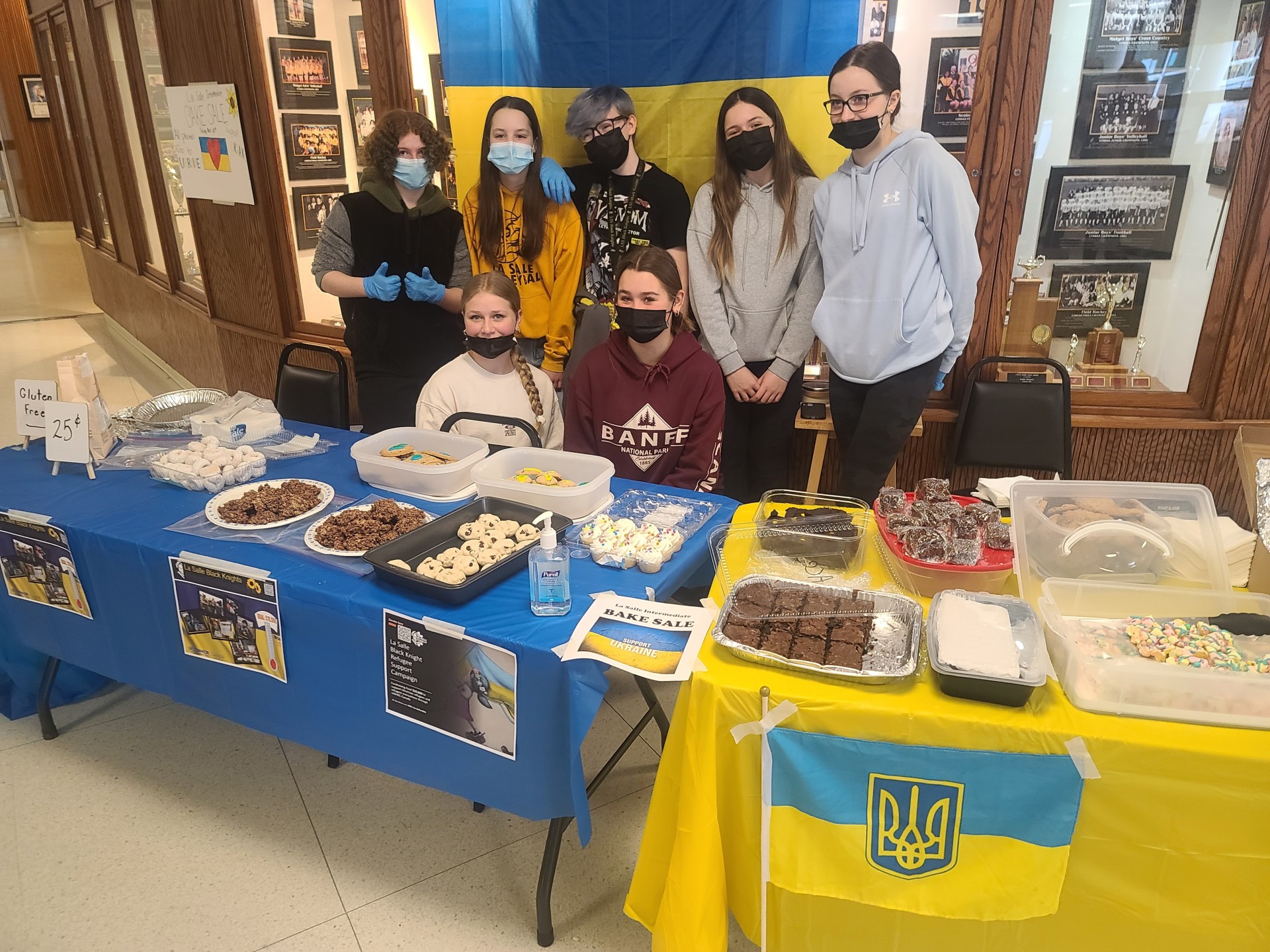 Fundraising for Refugees with UNHCR
The United Nations High Commissioner for Refugees (UNHCR), also known as the UN Refugee Agency, is the world's leading organization aiding and protecting people forced to flee their homes due to violence, conflict and persecution. Learn more about who we help, where we work, and how you can help today by visitng https://unhcr.ca